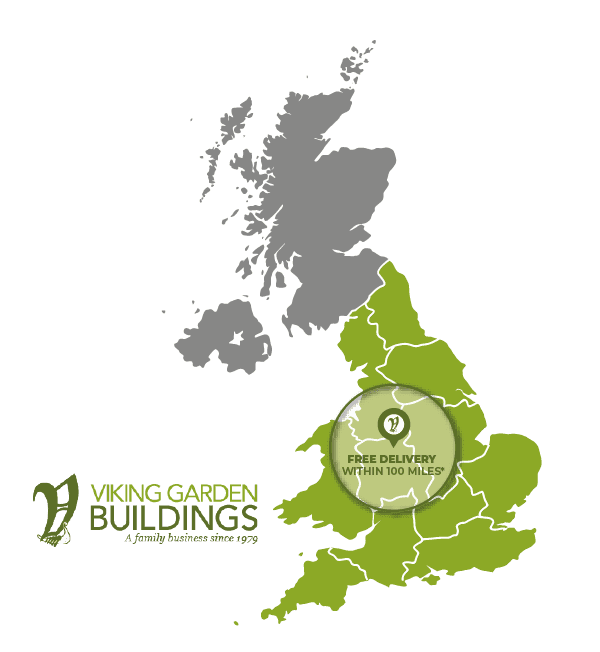 Delivery
UK delivery
We are now pleased to offer a mainland UK delivery service, exclusions apply*. The cost for delivery will depend on your location. Please contact us to find out the delivery cost to your address.
*Exclusions include, but are not limited to: Cornwall, South Wales, Scotland and Northern Island.
Free local delivery on orders over £300 (within 50 miles of Stafford)
Viking Garden Buildings offer a free delivery service on orders over £300 and within a 50 mile radius of our premises and buildings will be delivered to the nearest point of our delivery vehicle. Unfortunately, we are unable to carry the building through to the garden when using our basic delivery only service. Buildings will be delivered any time between 8am and 6pm on the specified delivery day.
Optional erection service
If you would like your building erected by our team, there will be an additional 12.5% – 15% fitting charge. See erection service for more information or get in touch to find out more.